Distributed 900,000+ lbs. of Pet Food
Awarded 614 Veterinary Care Assistance Grants
Provided Home-Delivered Pet Food and Supplies to 436 Pets of the Homebound & Elderly
Countless Lives Saved - Since July 2013
Did You Know?
Of the many millions of dogs and cats surrendered to shelters or abandoned each year in the United States, approximately one million surrenders/abandonments were due to the owners financial inability to provide for the basic needs of their pets; pet food and veterinary care.
Sam's Hope
is dedicated to stopping this heartbreaking cycle, and help "Keep Pets and Their People Together," for the benefit of the pet and the person.
Our Mission is a Simple One

To save the lives of companion animals by keeping them out of shelters (where they face a very uncertain future*), and with their families.

We achieve our mission through the following programs:

*Approximately 50% of pets surrendered to shelters never find a new home, and sadly, are euthanized.
Our Hope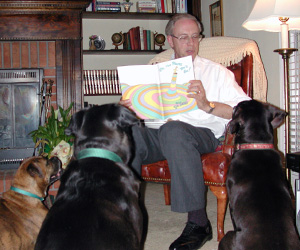 is that all pets can live as ours do, in a loving, forever home with uncompromised care.
We Need Your Help
Please consider making a tax-deductible donation via the donate button located at the top right of our pages.
No donation is too small, every little bit helps provide needed food and veterinary care to a pet in need.
---
Many thanks to our grantors!
| | Winnick Family Foundation | |
| --- | --- | --- |
| | | |
| Allerton Foundation | | Scaife Family Foundation |
| | | |
| | | |
| | | |
| | | |
| | | |
| | DJ&T Foundation | |
| | | |
| | | |
| | | |
| | | |
| | | |
| Katie's Fund of | | |
| | | |