The economic downturn has taken a heavy toll on companion animals.  Overflowing animal shelters across the country report that surrenders due to loss of jobs, homes, and simply not being able to afford food or care for the pet are at an all-time high. Due to lack of space at shelters, many healthy, adoptable pets are being euthanized.

Did You Know?

Approximately 6% of pet surrenders to animal welfare organizations were due to owners financial inability to care for their pet.
Sam's Hope
is a 501(c)(3) non-profit organization dedicated to saving the lives of companion animals by keeping those facing economic and health challenges, and their pets together through food, veterinary, and other assistance programs.
Founded in 2013, Sam's Hope was inspired by the founder's beloved dog Samantha, and her awareness of the current economic climate which forces many pet owners to surrender or abandon their pets.
Our Mission

is a simple one. To save the lives of companion animals by keeping them out of shelters and with their families.

We achieve our mission through the following programs:
Our Hope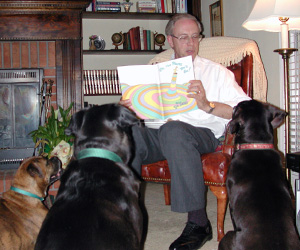 is that all pets can live as ours do, in a loving, forever home with uncompromised care.
We Need Your Help
with our mission! We cannot do it without your contributions of food, supplies and monetary donations. No donation* is too small, every little bit helps.
Help Us Make this a Better Year for Companion Animals!
*Your donation is tax-deductible.