Emergency Veterinary Assistance Resources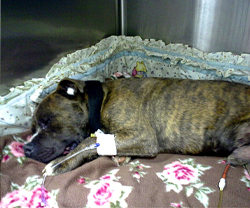 The following organizations provide grants to pet owners who are struggling financially and are in need of urgent/emergency veterinary care.
AAHA Helping Pets Fund - Through its Foundation, the American Animal Hospital Association (AAHA) — the first and only companion animal veterinary association — launched the AAHA Helping Pets Fund in 2005 to help those in need access quality veterinary care for sick or injured pets.
Cat in Crisis - Cats in Crisis, a 501(c)(3) charitable non-profit organization, was founded in the Fall of 2004 by Victoria Kline in memory of Mesa, her beloved cat who succumbed to renal failure in October 2003.
Feline Veterinary Emergency Assistance - We are a 501(c)(3) Nonprofit Charity Organization (EIN #16-1624014) that provides emergency financial assistance to cat and kitten guardians who are unable to afford veterinary services to save their companion when life-threatening illness or injury strikes.
IMOM - "Helping people help pets". To better the lives of sick, injured and abused companion animals. We are dedicated to insure that no companion animal has to be euthanized simply because their caretaker is financially challenged.
Prince Chunk Foundation - The Prince Chunk Foundation is a 501(c)3 nonprofit organization that recently launched in June 2010. The Prince Chunk Foundation will enable pet owners to keep their pets during times of financial crisis by providing temporary assistance such as free emergency veterinary care and free pet food to pet owners so they never have to choose between caring for themselves and caring for their pets.
Red Rover Relief Grants - Founded in 1987, RedRover focuses on bringing animals out of crisis and strengthening the bond between people and animals through a variety of programs, including emergency sheltering, disaster relief services, financial assistance and education.