Jenna's Service Project
October 2018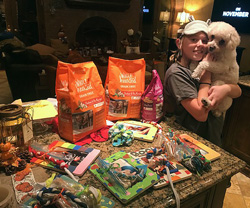 10 year old Jenna was assigned a service project by her 5th grade teacher at Gwynedd Mercy Academy Elementary School. 
Each student had to do something special and personal. Jenna chose Sam's Hope for her service project. 
She hand-painted photo frames for our clients, in each frame she included a photograph of the person and their beloved pet.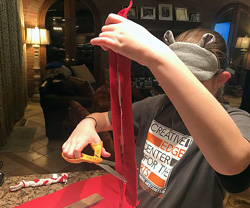 In a personalized bag, along with the framed photos, Jenna also included a card that read "Made with Love by Jenna, a bag of pet food, and hand-made pet tug toys and balls.
We cannot wait to deliver the bag of goodies to our clients, they are sure to bring huge smiles to each and every one of their faces!
Thank you Jenna, for Helping Keep Southeastern PA's Pets and Their People Together!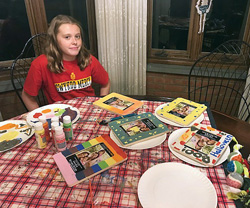 If you are interested in doing a service project to benefit companion animals in need, please contact us at:
Phone: 267-753-0510
Email: samshope.org@gmail.com