In Loving Memory of Samantha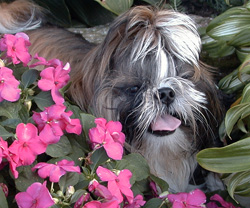 December 1, 2000 – May 10, 2012
Beyond the door, there's peace I'm sure, and I know there'll be no more, Tears in Heaven - Eric Clapton

On Thursday, May 10th at 1:30 AM, my dear, little Samantha got her angel wings. 
She now waits for me at Rainbow Bridge
When she left, she took with her a piece of my heart, I know that I will never be whole again without her. Though today we said our final good bye, she will live forever in my heart.
Samantha, please know that I will never forget you, the bond we had, and the wonderful eleven years we shared. My precious little angel, I will always love you, rest in peace. 
Godspeed.....
"If there are no dogs in Heaven, then when I die I want to go where they went." - Will Rogers